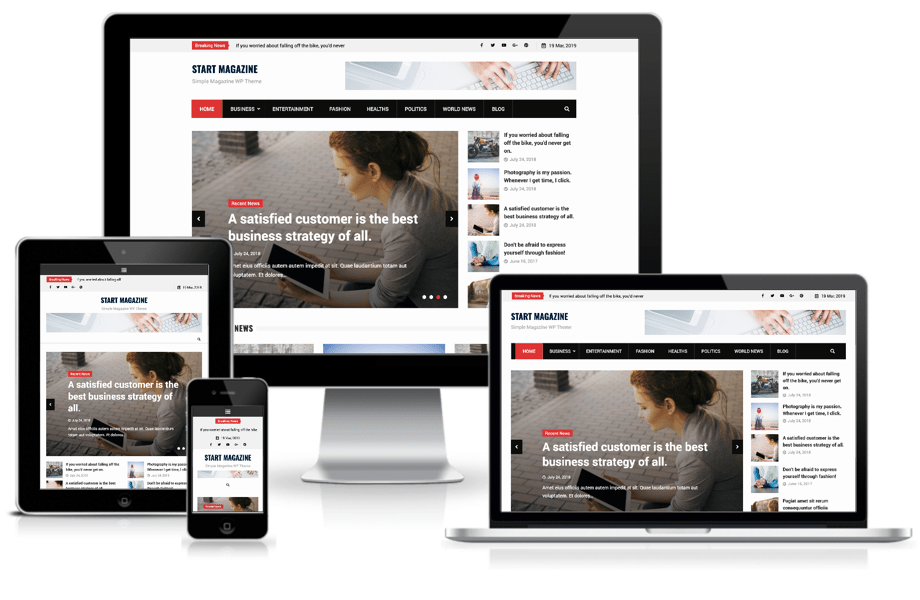 Start magazine is one of the clean and modern designed free WordPress Magazine themes. This theme is suitable for online magazines, newspaper, news portal, editors, bloggers, and content publisher. It comes up with a simple yet elegant look and helps you attractively present your content. Whether you are writing for gaming, lifestyles, sport, fashion, technology, business, entertainment; our free WordPress magazine theme is packed with several customization options and custom widgets to make your site work the way you want.
There is no need for advanced programming knowledge for the installation or customization process; the theme is very intuitive and user-friendly. You can build a fully functioning magazine theme with a simple drag-drop page builder module. This theme has a responsive layout that adapts from standard desktop screen to mobile devices like tablets and mobile phones. The theme is optimized for performance and also for SEO which helps your site for higher rank.
Main Features
Header Option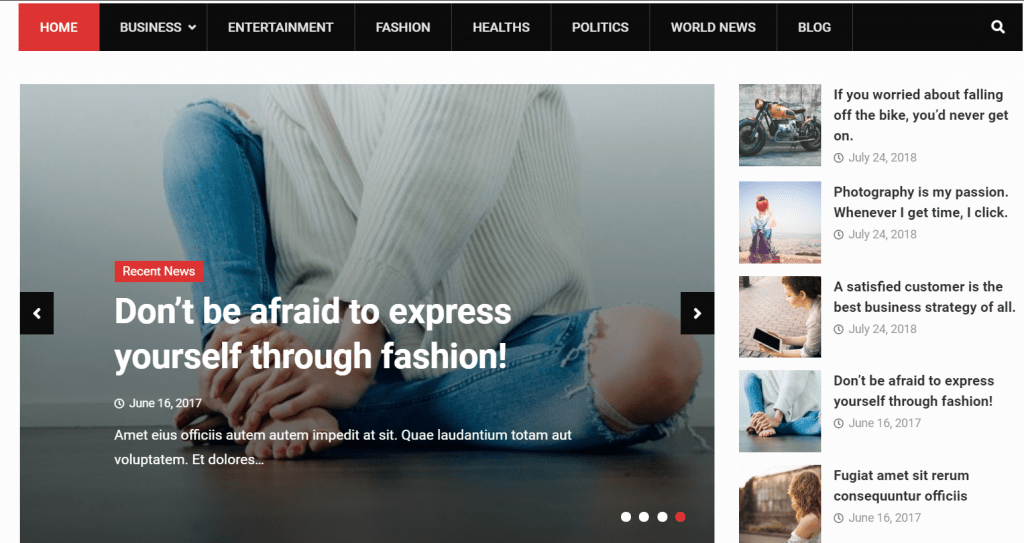 Start Magazine comes with a wide range of header options. You can add your custom logo and title to create your unique brand. The theme allows you to add a custom menu at the top which will enable you to manage all of the articles in the different categories. You can add page slider to showcase multiple Call to Action. Adding the page slider will also allow you to show slide of the most popular post in your online magazine. You can also add a custom widget to enhance the functionality of the site.
Elementor Support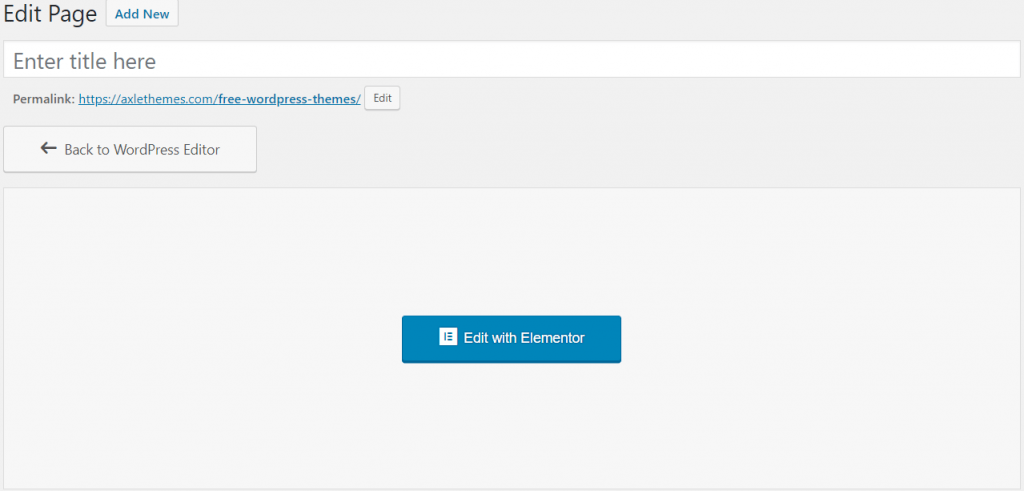 Our free magazine theme is fully supported by Elementor page builder plugin, making it easier to control the appearance of your WordPress site. With the easy and quick module, you can create the contents which are fresh and visually appealing. You can also create custom design form which allows you to engage with your audience. Using the Elementor will make your site highly configurable, easy to use and packed with tons of features.
Search Option

Start Magazine comes with the built-in search options which are especially beneficial for a big online magazine, news portal, bloggers, etc. If you are looking to create a successful magazine site, then it requires you to publish a plethora of articles. Your audience may feel lost to navigate through all of the articles so allowing search option you can direct your audience to their desired content.
Retina Ready

Our theme is designed with high pixel density making it retina ready for your audiences. You can publish your content with high-quality images and clean typography. And if you are looking for a theme which showcases your text and image in the right light, then Start Magazine is the one for you. With razor-sharp text and vibrant colors, you can create contents which are visually compelling and engaging. This feature will actively grab the attention of visitor resulting in high traffic and conversion.
Footer Customization

This theme allows you to have full access to footer enabling you to customize to its maximum potential. You can showcase an overview of all of the articles on the site. You can also add your subscription form in the footer. You can integrate popular social media through a custom widget. With the integration of social media, visitor can easily share the content from your online magazine. You can also give author bio in the footer.
Gutenberg Compatibility


Our free magazine theme is fully compatible with Gutenberg. With the new editor experience from Gutenberg, you can fire up your news portal with fresh and quality contents. For the media-rich page, you can easily create and edit content with new interaction paradigm of the block. With the block, you'll get all of the features of numerous page builder plugin under a single interface. The simple integration of the Gutenberg will allow you to be your own builder.
Key Features
* Theme Options using Customizer API
* Responsive design
* Custom Widgets
* Custom Menu
* Menu Settings
* Logo and title customization
* Pagination Options
* Footer Widgets
Start Magazine Free Vs Start Magazine Pro
Features
Multiple Layouts
Theme Options
Custom Widgets
Color Options
Custom Menu
Footer Widgets
Menu Settings
Logo and title customization
Layout Options
Optional Sidebars
Author Bio
Pagination Options
Footer Customization
Fonts Family
Start Magazine
cross
tick
tick
cross
tick
tick
tick
tick
tick
tick
cross
tick
cross
cross
Start Magazine Pro
check
More options
10
ticstrongk
ticstrongk
ticstrongk
ticstrongk
tick
More
ticstrongk
tick
ticstrongk
ticstrongk
60 +