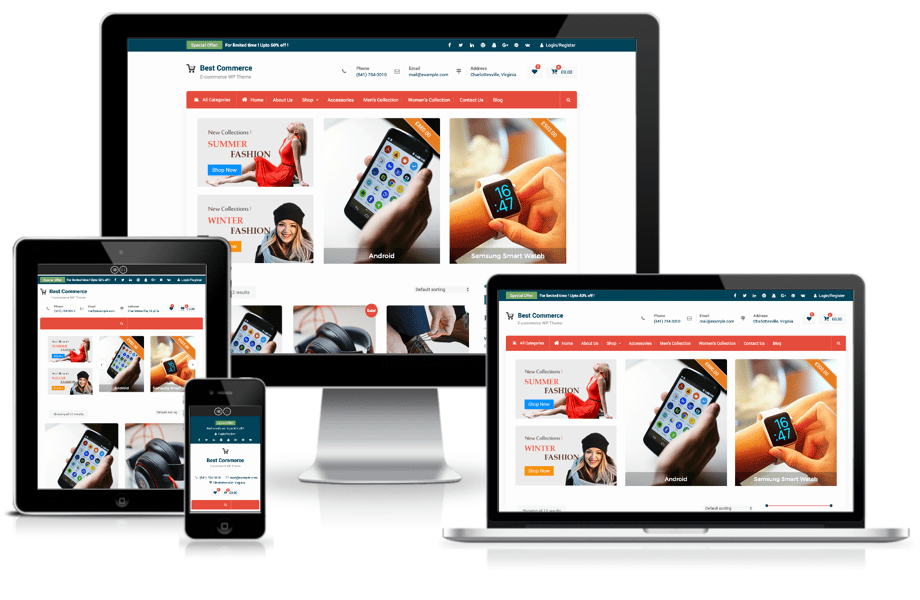 Best Commerce is a WordPress e-commerce theme which comes with an aesthetically clean and straightforward design. This theme is highly customizable, professionally composed and very lightweight making it fast and snappy while loading. It smoothly integrates WooCommerce, one of the best e-commerce plugin, to make professional and stunning stores. You can efficiently craft powerful e-Commerce websites across all niches and markets in a matter of minutes, without having to write a single line of code. Choosing this theme will change your average WordPress site into a powerful selling machine.
This free theme comes with an eye-catching layout design that will instantly draw the attention of anyone who visits your website. With custom logo and header image, you can make aware your visitor about your unique brand. The theme seamlessly resizes with changing the screen size of mobile devices making it highly responsive. It is designed with a strong focus on usability and overall excellent user experience.
Main Features
Gutenberg Support


Business Cast gives full support to the integration of Gutenberg plugin. With the Gutenberg, you have a whole new way to use WordPress. Gone are days of meticulously learning how to write a shortcode and custom HTML or pasting URL to embed media. Gutenberg introduces a new interaction paradigm known as a block. Block is a great new tool for creating engaging content for your WordPress e-commerce site. You can easily insert, arrange and style multimedia content with little technical knowledge.
WooCommerce Ready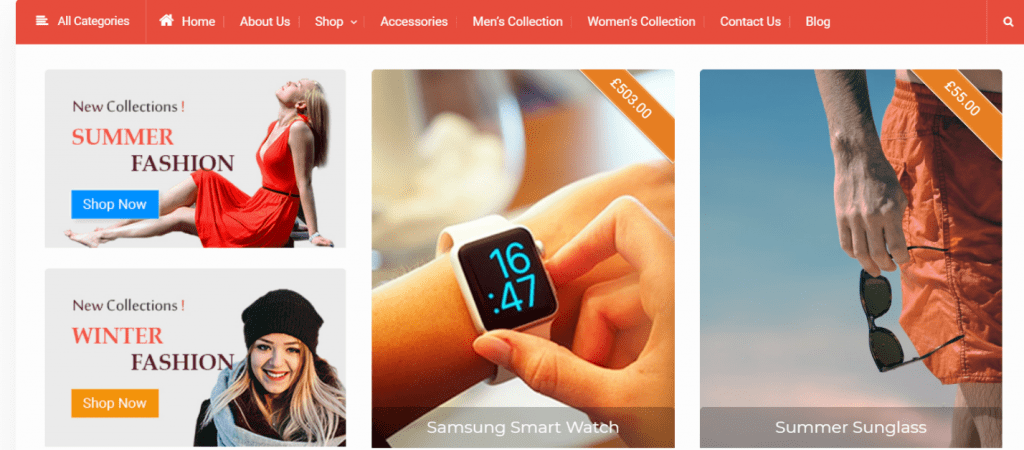 With the full support of the WooCommerce plugin, you can create an online store for fashion, technology, furniture, sports, and other digital and physical products. The integration of WooCommerce plugins gives you full access to a rich set of features. With the WooCommerce, you get a powerful analytics tool which will enable to strategize marketing plan according to your customer behavior. You can add wishlist, shop cart, checkout and much more.
Footer Customization

Best Commerce gives full access to the footer. So, you can add any custom widget to enhance the usability of your website. With careful optimization in the footer, you can hold the attention of the visitor. While the viewer does start from the top of the site but when they arrive at the bottom they may wonder what to do next? By planting clear and compelling call to action, you can increase the conversion rate of your business website. Besides this, you can also recommend them popular product page and social media.
Custom Menu

Our free theme allows you to design custom menu making it easier to enhance the functionality of the website. You can add easy access to different product page and services. You can also create your categories for various products on the website. With easy access to all of the products, the customer will find your site more responsive and engaging. You can also add other widgets to integrate social media or other services.
Custom Filter Option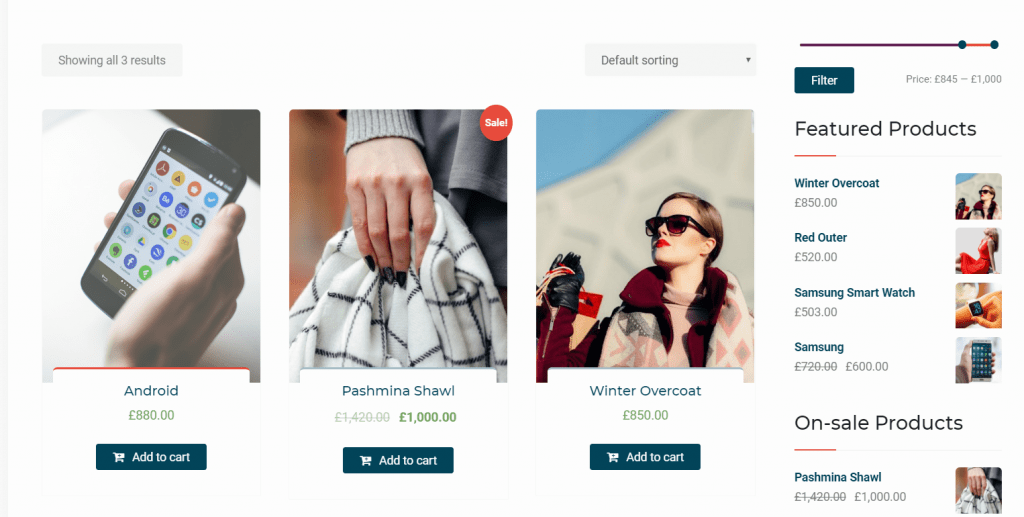 Our free e-commerce theme comes with custom filter option. You can create a custom filter based on price, color, size, gender and other categories. If you have a large e-commerce website with lots of products, then your customer can easily access desired product pages with custom filters. It enhances the usability of your WordPress site. You can give different categories options for custom filter making it easier to direct your visitor to your optimized sales funnel.
Wishlist Option:

Providing the wishlist option is an effective way to reduce shopping cart abandonment. It allows a customer who is interested in your product but not ready to buy yet. It enhances the user experience by providing the option to add and remove the products from your e-commerce site. It also serves as a reminder for your customer so that they can purchase from you in the near future.
Elementor Support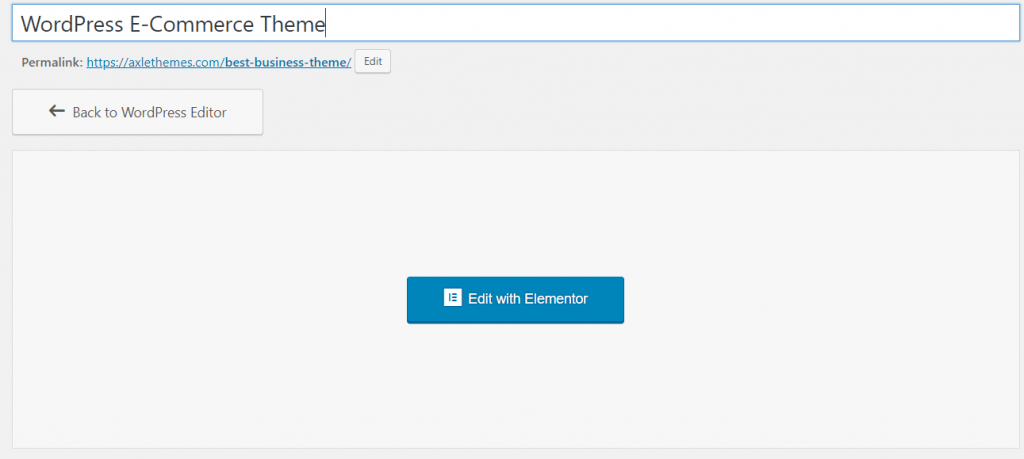 Our free theme is fully compatible with the Elementor which gives you more than 80 design elements. It is one stop solution to control every aspect of web design for your business site. With intuitive and visual design anyone can build an engaging page which leads to more traffic and conversion. With the simple integration of this plugin, you can completely control the appearance of the page layout of your WordPress website.
Best Commerce Free Vs Best Commerce Pro
Features
Multiple Layouts
Theme Options
Custom Widgets
Color Options
Custom Menu
Footer Widgets
Menu Settings
Logo and title customization
Layout Options
Optional Sidebars
Author Bio
Pagination Options
WooCommerce Support
Footer Customization
Fonts Family
Best commerce
cross
tick
tick
cross
tick
tick
tick
tick
tick
tick
cross
tick
cross
cross
cross
Best Commerce Pro
check
More options
18
ticstrongk
ticstrongk
ticstrongk
ticstrongk
tick
More
ticstrongk
tick
ticstrongk
tick
ticstrongk
50 +