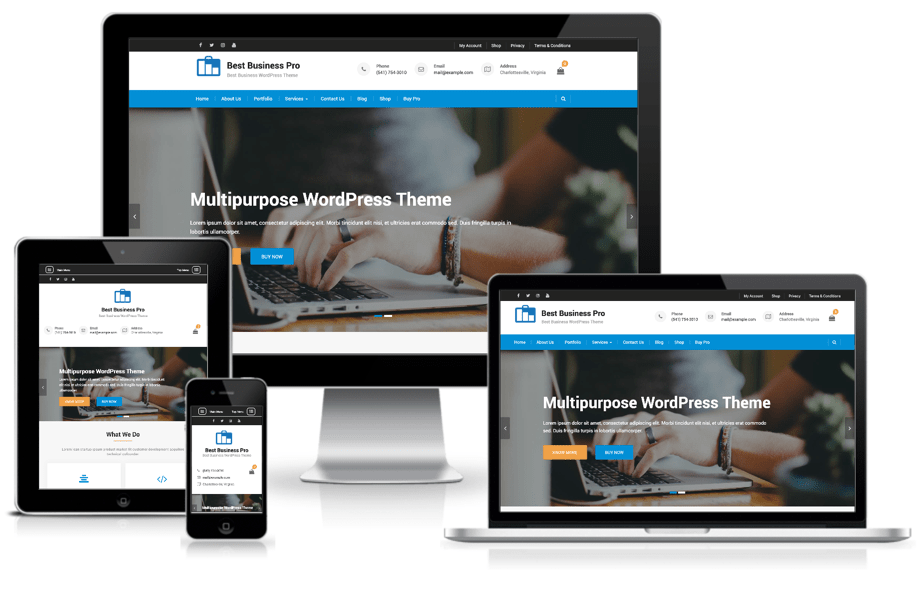 Best Business Pro is the best WordPress business theme for a website which is ideal for small or large online business. If you are trying to make it in the competitive world of the online world, then you'll need to create a professional web presence on the internet. Our WordPress business theme allows you to create a site that is visually stunning and fully functional. Built with the highly organized code, the theme is built for maximum speed and efficiency. The theme is optimized to load faster in a cross-platform browser and mobile devices. With more people surfing on the internet with mobile devices, you can target wide demography of people with a responsive WordPress site. 
Our WordPress business theme comes with the unlimited option of customization. With multiple layout options, you can try layout which best describes your business. Our theme allows you to present your business proposition in the best light possible. You can create live featured slider or custom widgets to showcase multiple calls to action. You can design a custom menu to help your visitor to navigate through site seamlessly. You can further simplify your task by adding a page builder like Elementor and Gutenberg. All of these features can be access without touching a single line of code. So, if you are looking to start your online business, then you can start by installing our best WordPress business theme for the website. 
Our Main Features
Complete Design Control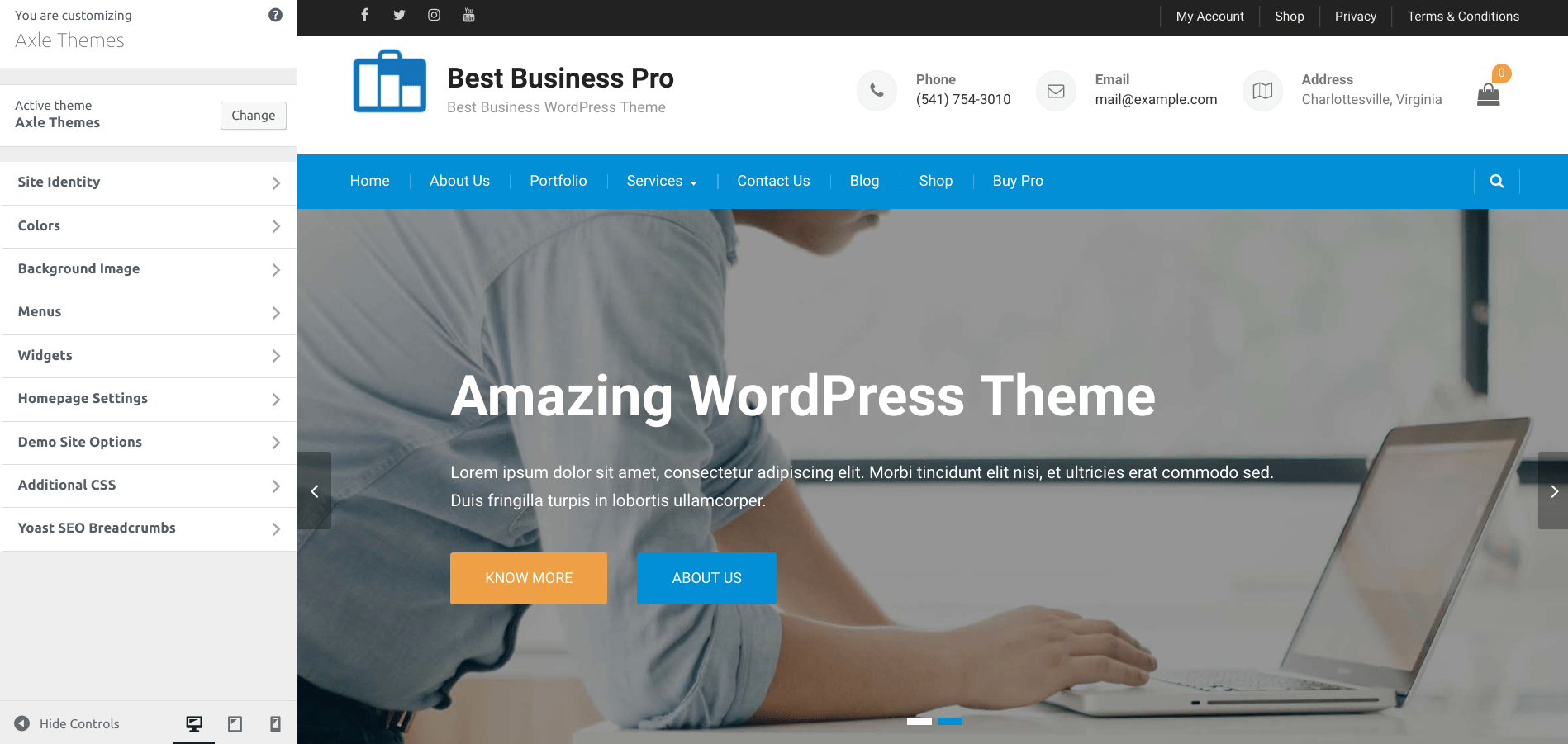 Our business theme gives you a plethora of customization options. Whether by choosing the layout that best suite your business or adding a custom logo for branding, you have complete control of the site. You can showcase your content with the best typography with crystal clear images. You can create custom widgets to present the services provided by your business organization. You can do all of the sophisticated designing without any knowledge of programming language. 
WooCommerce Support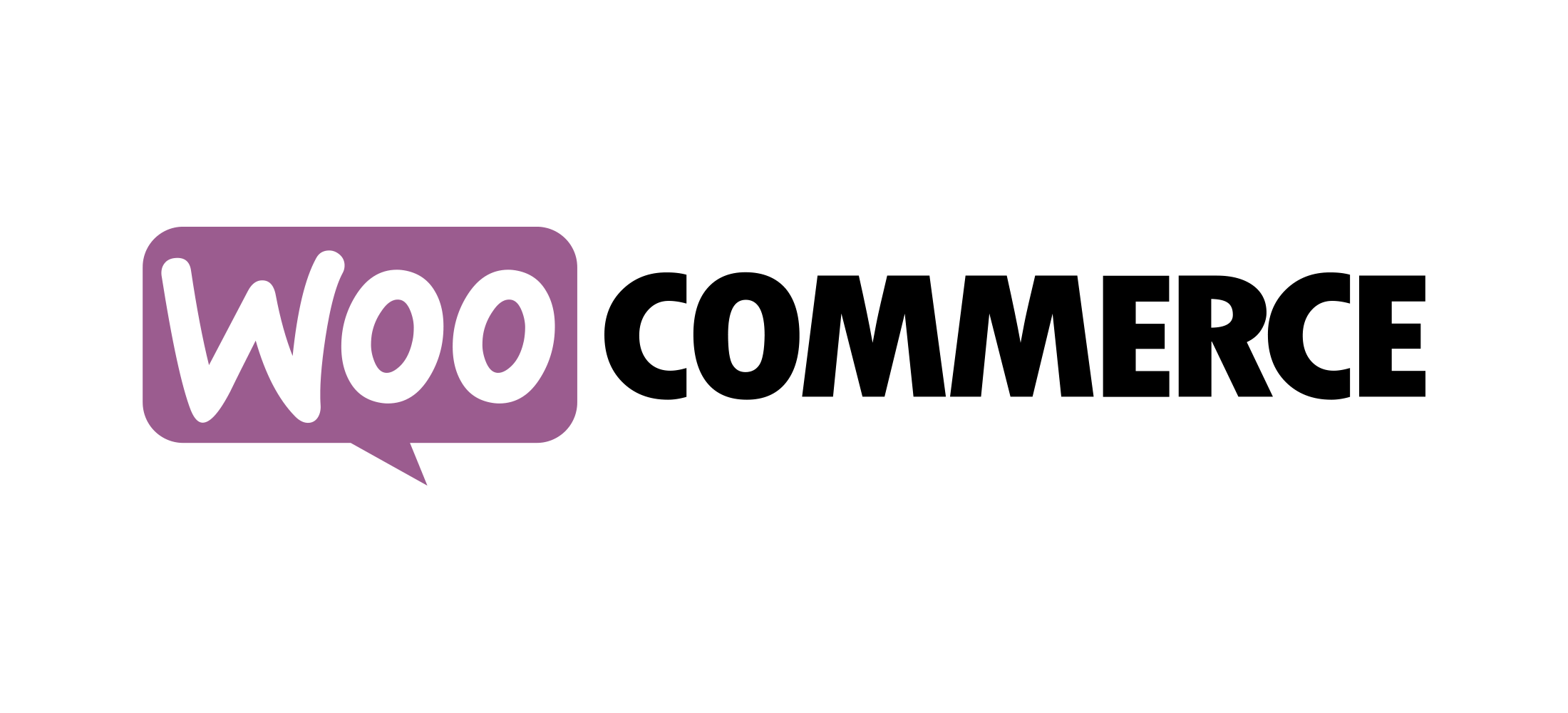 WooCommerce is one of the most popular e-commerce platforms in the world. With the integration of the WooCommerce plugin, you can convert your WordPress website into a fully functioning online shop. You can create an impressive product page to showcase different products and services. The analytics of tools of WooCommerce allows you to have a better grasp on your audiences. 
Page builder Support

This business theme is fully compatible with the best page builder plugin like Elementor and Gutenberg. With these plugins, you can create media-rich content with intuitive and easy to use modules. The intuitive user interface of the page builder will allow you to edit and update the text documents with minimal efforts. Besides a simple user interface, you can choose from an extensive repository of previously built design elements. 
Custom CSS control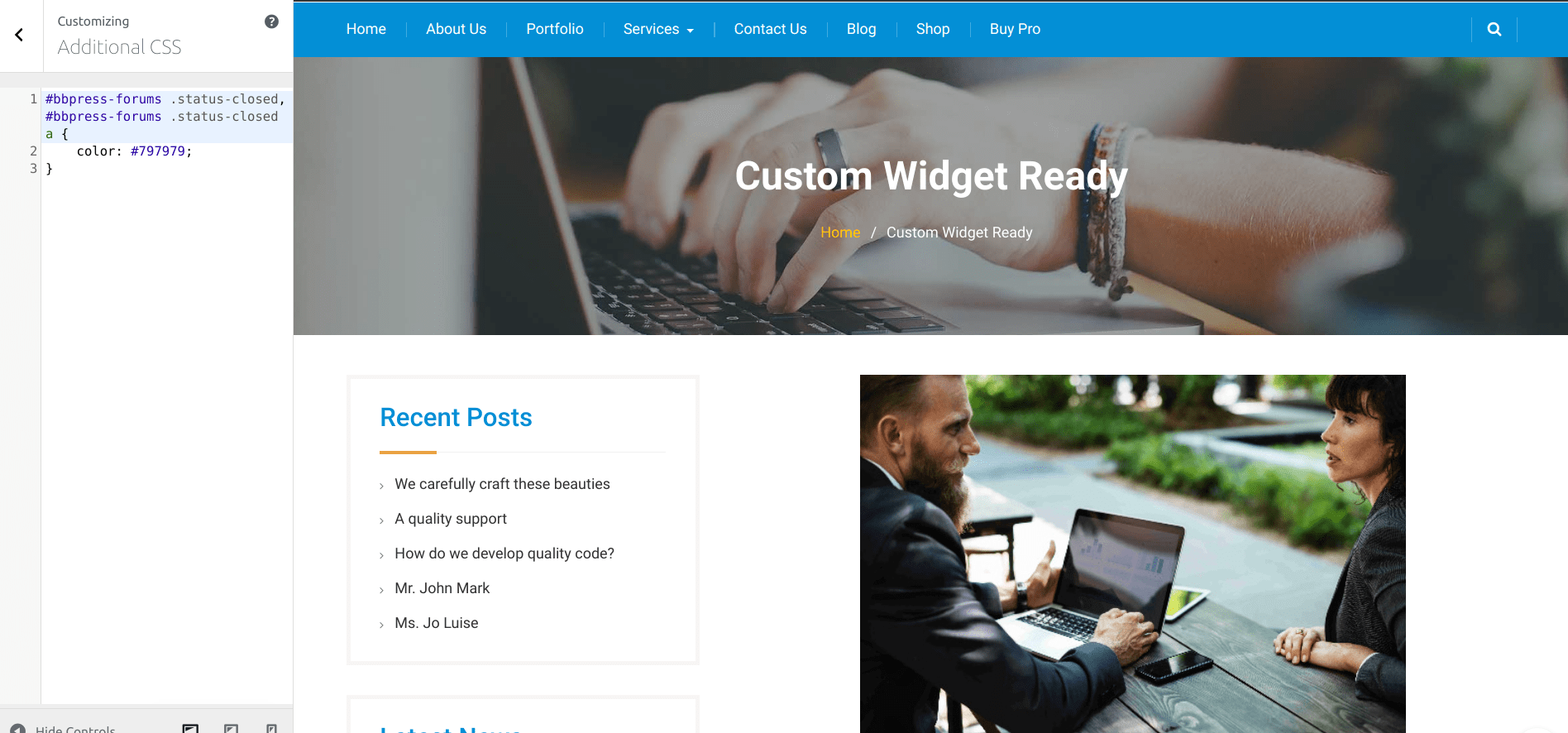 If you like to dabble in design control with your custom CSS, then our theme is fully compatible. You can add or replace CSS for the theme. With this feature, you have complete control over the appearance of your website. You can create a layout that best describes your business proposition. You can store style presentation information from your HTML structure. You can add your creative touch to stand out from your competitors. 
SEO friendly design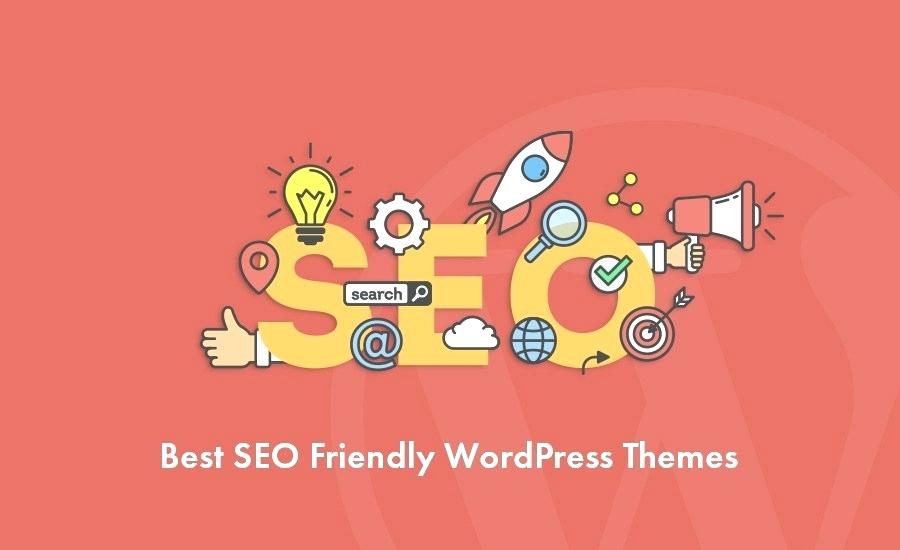 Best Business Pro is built with SEO in mind. With more traffic coming from search engines like Google, Bing, Baidu, your website needs to be fully optimized for search engines. Our theme is designed to facilitate seamless crawling for search engine bots. The well-organized code of theme allows you to present your site as authoritative and professional to the search engines. With this SEO friendly theme, you can rank higher in search engines, giving you access for more traffic. 
Key Features
– Theme Options using Customizer API
– Two Header Layouts
– Featured Slider
– Site Boxed Layout
– Site Fluid Layout
– More Sidebar Layout
– Custom Menu
– Pagination Options
– Color Option
– Custom Header
– Logo and title customization
– Footer Widgets
– Fonts Options
– Custom Widgets
– Responsive design
– WooCommerce Support
Best Business Free Vs Best Business Pro
Features
Multiple Layouts
Theme Options
Featured Slider
Slider Options
Custom Widgets
Color Options
Custom Menu
Footer Widgets
Menu Settings
Logo and title customization
Layout Options
Optional Sidebars
Author Bio
Pagination Options
WooCommerce Support
Footer Customization
Fonts Family
Best Business
cross
tick
tick
tick
tick
cross
tick
tick
tick
tick
tick
tick
cross
tick
cross
cross
cross
Best Business Pro
check
ticstrongk
With more options
More options
14
ticstrongk
ticstrongk
ticstrongk
ticstrongk
tick
More
ticstrongk
tick
ticstrongk
tick
ticstrongk
50 +