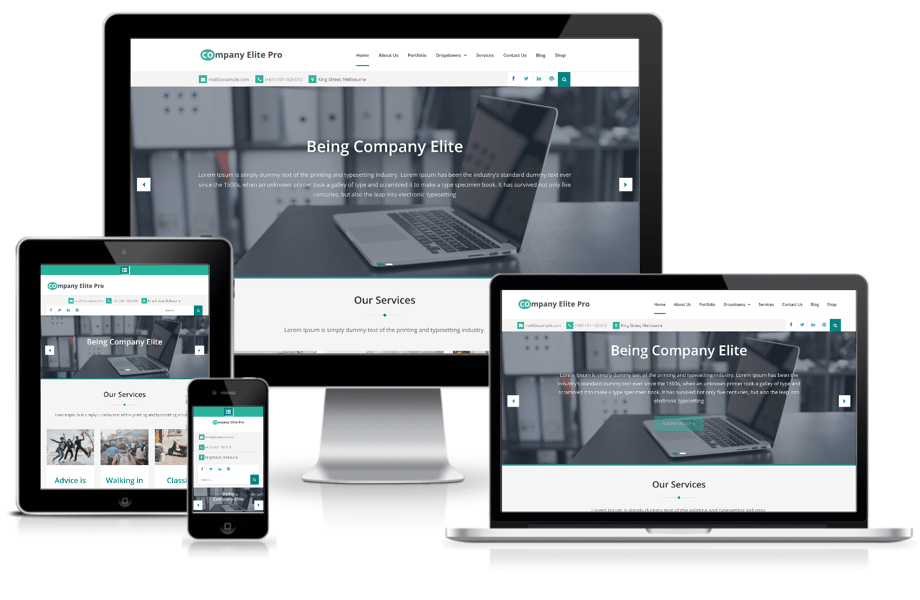 Company Elite Pro is a premium WordPress corporate theme which is perfect for IT Company, service agency, and other creative agencies. If you are looking to build an official business site, this premium theme comes with all of the features to create a website from scratch. This adaptable business WordPress theme can change per any market claim. Therefore, using this theme will cover you for an extended period. This theme is designed with a well-organized code structure making faster in page execution and performance. The theme is designed in such a way that it can fit perfectly on any screen of mobile devices. The mobile-friendly design of the theme is also plus point to perform better in the SEO. Besides this, it is specially created to facilitate the crawling from search engine bots.
This WordPress corporate theme allows you to control the appearance of your company site completely. Whether it is to showcase brand awareness among the audience or selling different physical and digital products, the theme comes with a rich set of customization options. The compatibility of the WooCommerce plugin allows you to transform your site into a fully functioning e-commerce site. You can add creative custom widgets to showcase your services in the best way possible. The control of menu settings and optional sidebars allows improving the overall experience of your visitors. And all of the features can be integrated into your site without any prior knowledge of programming language.
Main Features
Full Customization Option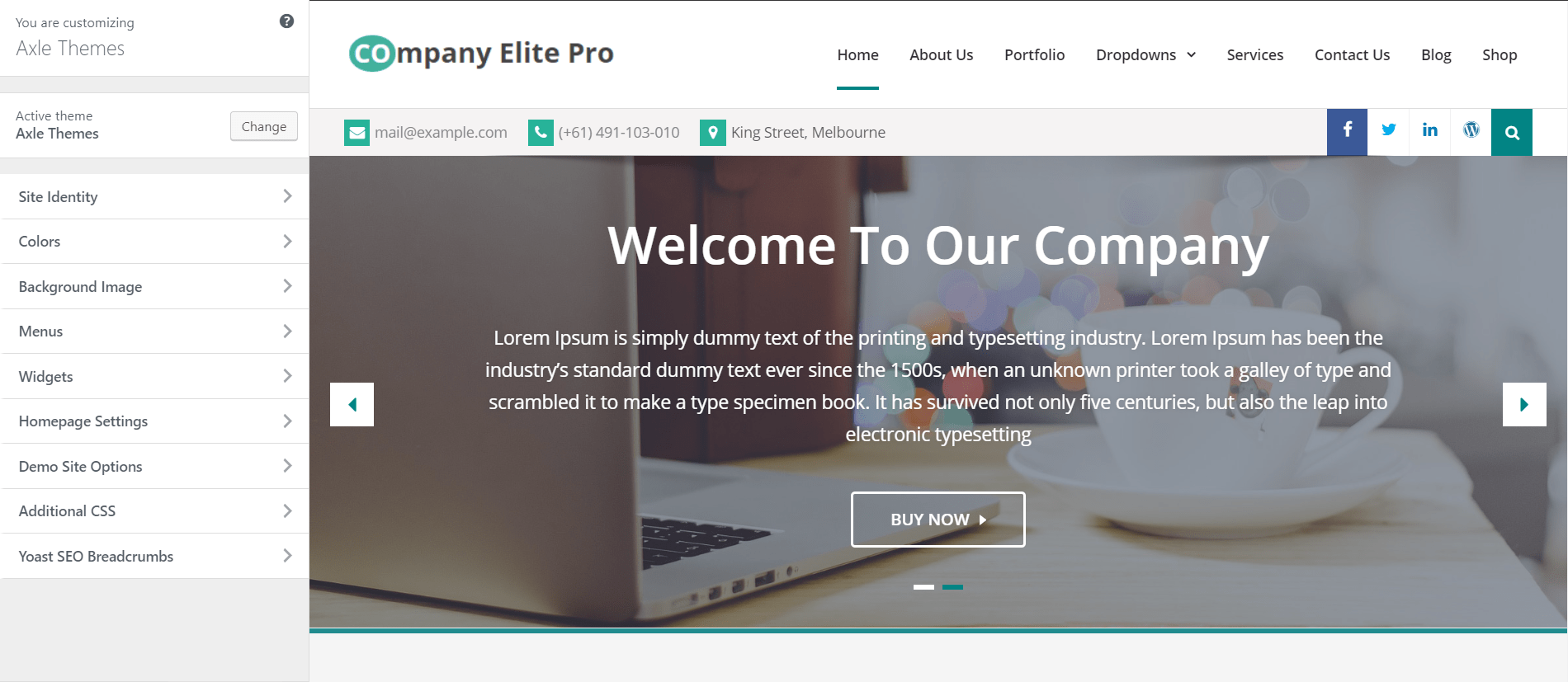 Company Elite Pro comes with a wide range of customization feature to control every aspect of your WordPress site. It allows you to choose from the layout options, which are optimized for maximum performance. You can select a different shade of colors and a wide array of Google fonts to create engaging content. It also enables you to add your own set of custom CSS to further optimization.
Elementor Support

This theme is fully compatible with the Elementor. Integrating Elementor in your WordPress site will allow you to create media-rich content with the vast library of the design element. It comes with a simple and intuitive user interface. The well-documented support from Elementor helps you to create an intricate visual design without touching a single line of code.
Featured Slider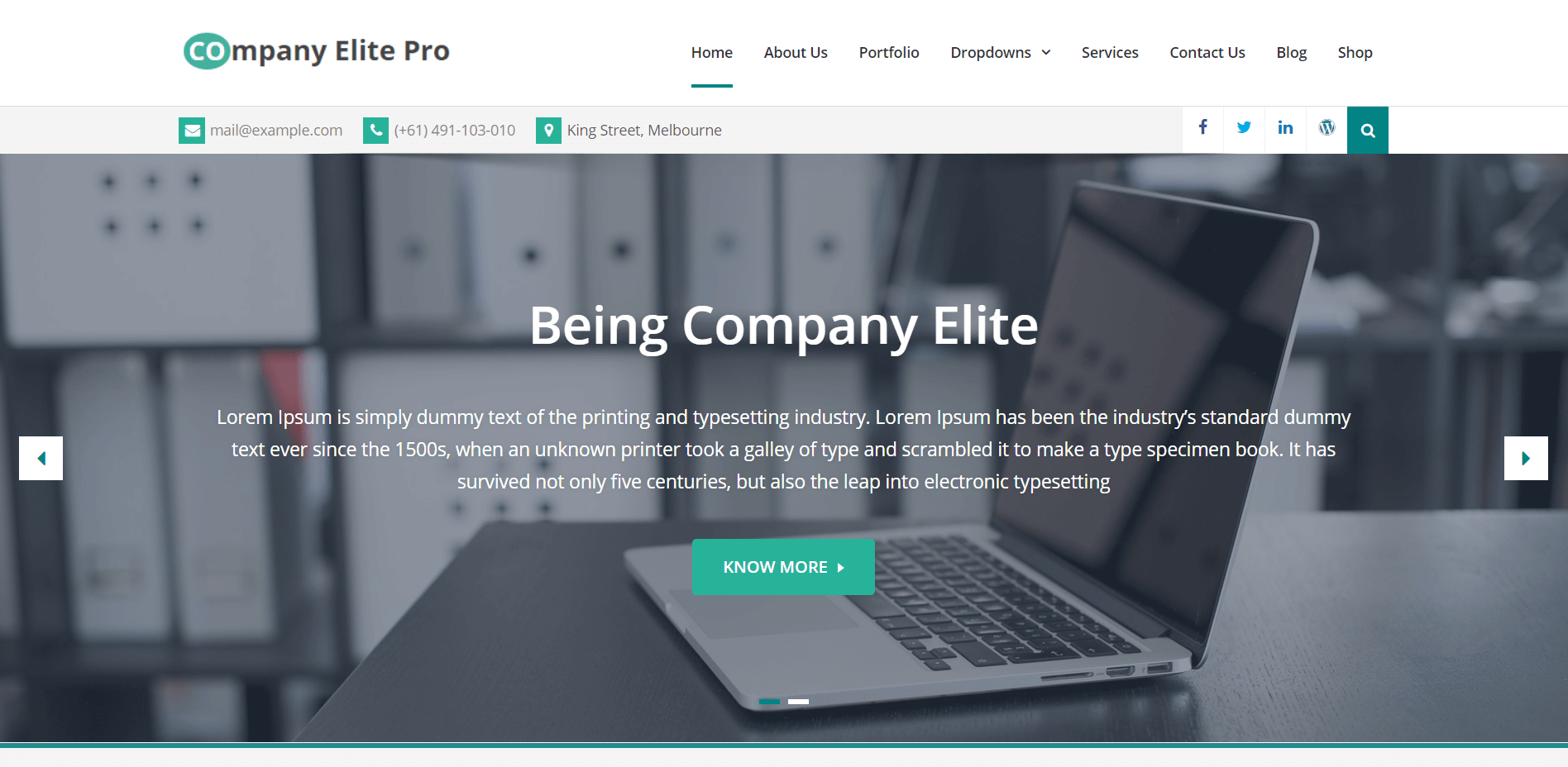 You can add the full page slider to convey the multiple Call to Action effectively. The feature slider is a proven way to capture the attention of your visitor. You can create a visually appealing and interactive slideshow to present the important content to increase Click-through Rate (CTR) of your site.
WooCommerce Ready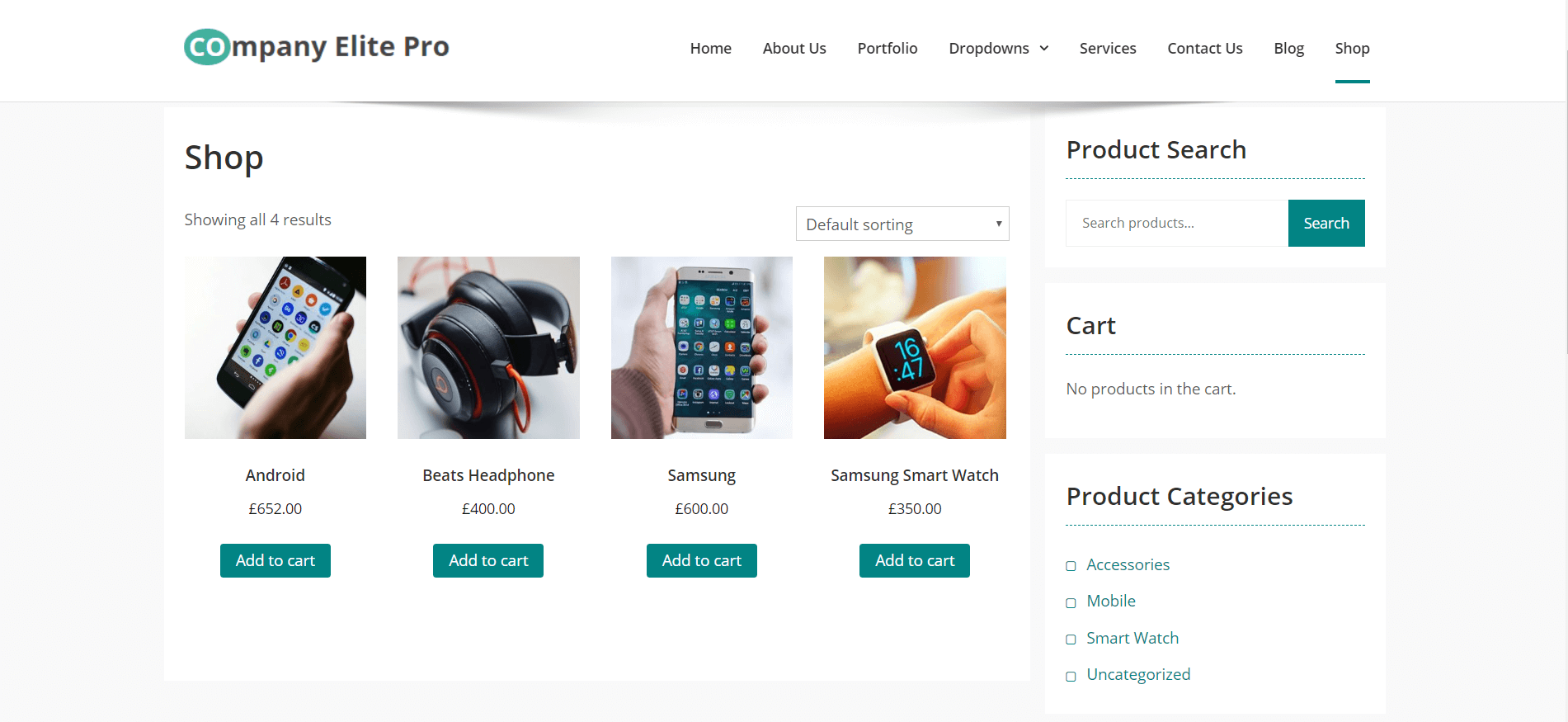 The WordPress Corporate theme can be fully integrated with the WooCommerce plugin to create a highly functional online shop. WooCommerce is one of the most customizable e-commerce platforms for building an online business. With hundreds of free and paid extensions, you can create an online shop for your specific needs. The open-sourced and developer friendly community of WooCommerce gives full support to any newbie or expert.
Gutenberg Support

This theme can be integrated with the Gutenberg editor to create complex content on your company site. Gutenberg comes with the new interactive paradigm to create and edit the content. With these tools, you can modify the specific part of the site without affecting any other part. The simple drag-drop module helps you to create media-rich content without writing a single line of code.
Key Features
* Theme Options using Customizer API
* Responsive design
* Custom Widgets
* Featured Slider
* Slider option
* Custom Menu
* Menu Settings
* Logo and title customization
* Pagination Options
* Footer Widgets
Company Elite Free Vs Company Elite Pro
Features
Multiple Layouts
Theme Options
Featured Slider
Slider Options
Custom Widgets
Color Options
Custom Menu
Footer Widgets
Menu Settings
Logo and title customization
Layout Options
Optional Sidebars
Author Bio
Pagination Options
WooCommerce Support
Footer Customization
Fonts Family
Company Elite
cross
tick
tick
tick
tick
cross
tick
tick
tick
tick
tick
tick
cross
tick
cross
cross
cross
Company Elite Pro
check
ticstrongk
With more options
More options
10
ticstrongk
ticstrongk
ticstrongk
ticstrongk
tick
More
ticstrongk
tick
ticstrongk
tick
ticstrongk
50 +